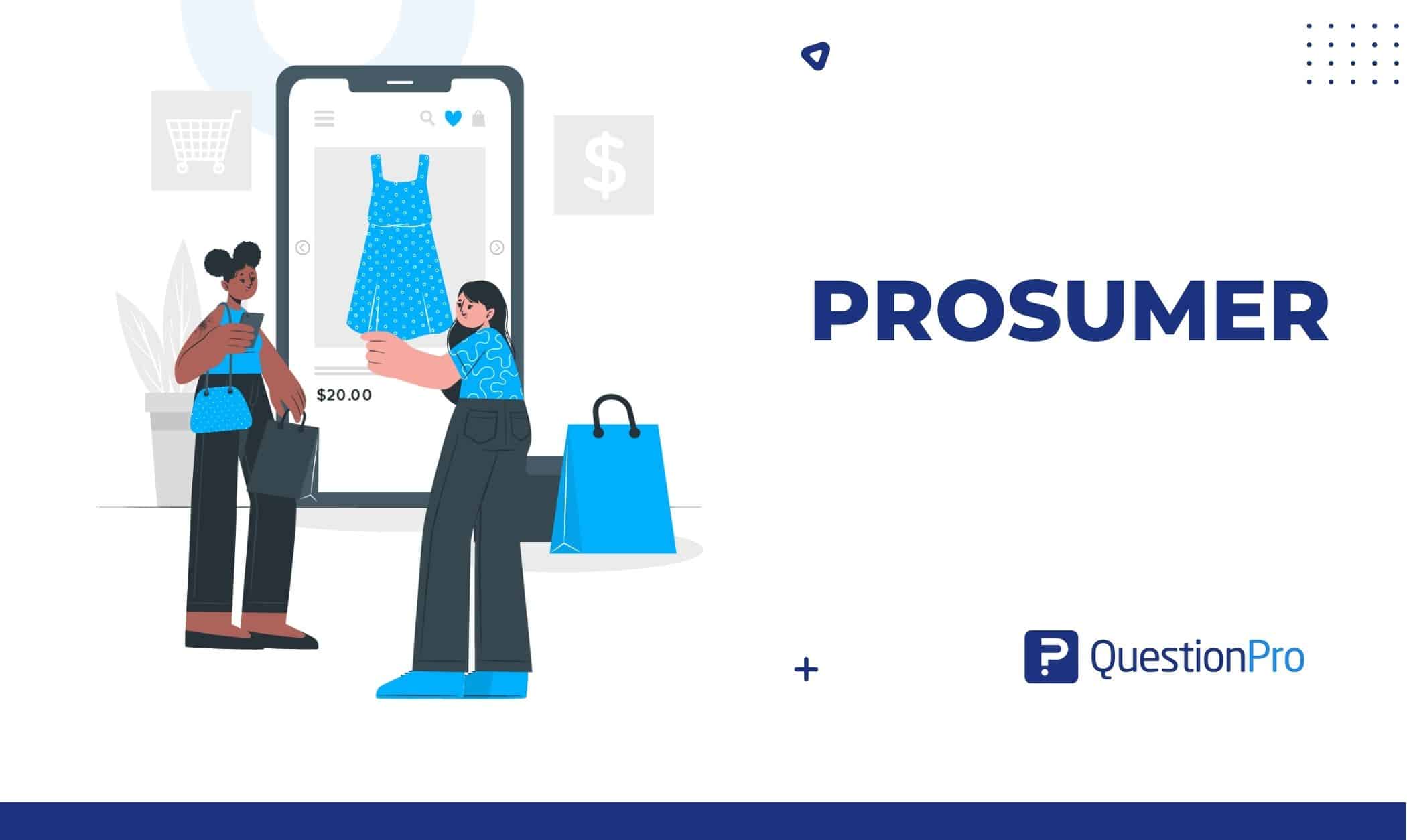 Companies try to make products that meet customers' needs. But to do this, you need to connect with people, which makes it easy to talk to them and find out what they think. This lets you create new and personalized products. Let's talk about the prosumer.
Big businesses are now embracing the concept of customization. Consumer demand is a significant force in this, varying significantly from sector to sector.
A prosumer combines the concepts of product and consumer. It refers to those users who are the consumer and engages in the design process of an organization's services or goods. Alvin Toffler initially mentioned it in his 1980 book 'The Third Wave.'
In this article, you'll learn what a prosumer is, why they're important, and how to get prosumer customers in your business.
What is a prosumer?
A prosumer is a consumer who helps make decisions about the services or products that an organization creates. In other words, it's a mix of the producer and the consumer.
A prosumer seeks to be more than just a client by actively participating in developing new products or the generation of brand-related information via the Internet.
Prosumers have grown because social media lets them communicate with the company and gather a lot of valuable data to help it make better decisions.
If you'd like to learn how to create a customer journey map to understand a prosumer better, check out this article.
Features or characteristics of a prosumer
Prosumer describes those who also take part in production rather than just consumption. The following are some of the most defining features of a prosumer:
Prosumer engages in several dynamics to integrate with the company and distinguish themselves from mere consumers. Provide feedback in avenues where you are confident it will be heard.
Before purchasing a product or service, a prosumer learns about its qualities, such as its pricing, functions, and places of sale.
When purchasing a product, they are responsible for providing customer feedback through social networks or a blog.
They always research the product, and instead of relying entirely on what they are told in stores, they check for reviews on social networks or demo videos.
They only make purchases after first considering whether or not the product would satisfy their demands.
The importance of a prosumer to your company
Prosumer customers are willing to discuss your products and services and promote your business. You'll also have access to many tools that can help you find new customers and improve your online reputation score.
Since prosumers are the ones who deal with consumers the most and are outside looking at how people use your product, having one in your company is a great idea for building relationships with customers.
Last but not least, understanding what a prosumer is will help you determine the kind of customer service you are providing in your company and what areas should be improved to increase consumer happiness and greatly enhance your brand's reputation.
Tips to get prosumer customers in your business
Here are some tips that may help you in having more customers that are prosumers to your company:
Identify important and influential customers using social media.
Find out who uses your brand and items to promote themselves on social media and other websites.
Recognize customers who recommend you.
You can send them unexpected presents, memberships, or product samples in exchange for their opinions and publicity.
Take part in discussions.
Participate in discussions about your brand, invite them to participate, and use their comments to improve.
Create a connection with your clients, engage with them, provide them with important and pertinent information, be approachable, and let them know that your firm is more than simply a storefront.
Make use of the various internet platforms.
Create your channels on YouTube, social media, or blogs to communicate with customers and request their feedback.
If you want to get more detailed opinions and valuable information from your customers, we suggest using online communities. You can set up dynamics, conversations, and activities that encourage feedback from people who really care about your brand, which will help you get useful information for your business.
Conclusion
Prosumers are interested in purchasing things but also take part in making them. They talk to customers the most and watch how they use your product. Having one of these people in your company is a great way to build customer relationships.
QuestionPro CX allows you to turn your consumers into prosumers and delight them at every interaction. It's survey software for managing the customer experience, so you can get feedback in real time and see what people think.
You can quickly and easily see what your consumers think with just the click of a button using QuestionPro. By doing so, you can examine the good and negative comments made by customers and identify trends.
If you are interested in our product or have questions about it, you can try it out for free and sign up so an agent can get in touch with you.